Tracetest
Trace-based testing. End-to-end tests powered by your OpenTelemetry Traces.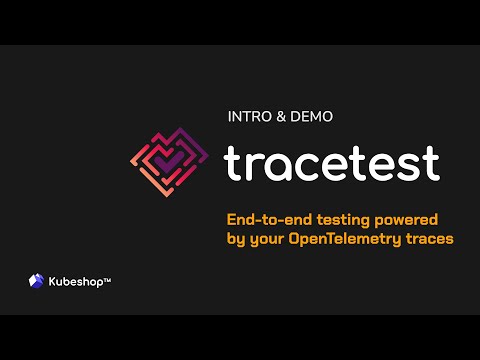 Click on the image or this link to watch the "Tracetest Intro Video" video (7 mins)
Tracetest allows you to quickly build integration and e2e tests, powered by your OpenTelementry traces.
Point the system to your Jaeger or Tempo trace datastore.
Define a triggering transaction, such as a GET against an API endpoint.
The system runs this transaction, returning both the response data and a full trace.
Define tests & assertions against this data, ensuring both your response and the underlying processes worked correctly, quickly, and without errors.
Save your test.
Run the tests either manually or via your CI build jobs.
Blog & Video Posts
Check out the following blog posts & videos with Tracetest-related content: